Faculty of Engineering & Technology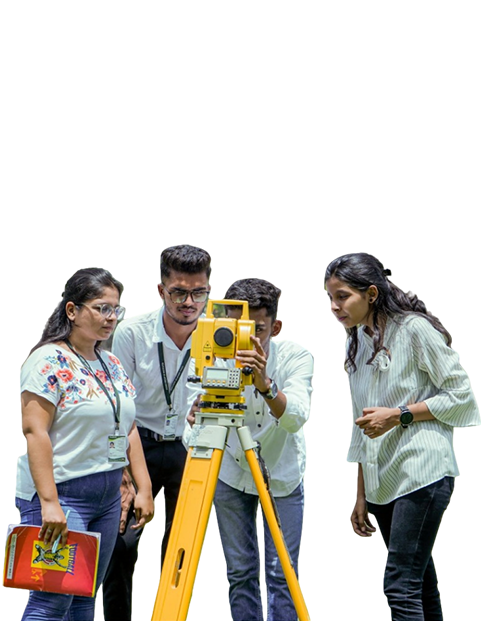 The ENGINEERING Advantage
Develops Problem-solving and Analytical Skills
Sigma's engineering pedgogy gets the student's mind to think outside the box, developing your ability to think logically, scientifically. Plus the problem-solving strategies learned in engineering are readily transferable and are in high demand in a variety of professions.
Students learn faster by actually doing it. They are encouraged to do so by applying classroom theoretical learnings to practical experimentation and apply the knowledge gained to turn ideas into innovations through industrial trainings and internships.


The program trains students for future tech innovations, including robots, to boost employability and produce creative and entrepreneurial leaders.
Wide Choice For Furthur Studies
After obtaining a BTech degree from Sigma, students have various options for higher education, including MTech and research-focused Master's programs, which can provide a competitive advantage during job interviews. Many Sigma graduates also pursue Master's programs abroad.

A four-year degree program designed in line with AICTE and UGC guidelines, the BTech program has been prepared in consultation with experts from industries, IITs and other premier institutes, with a prime focus on current industry trends and higher education prospects.
The students at Sigma are trained to develop a strong engineering acumen and a sound background in mathematics, chemistry, physics and underlying engineering concepts. The program also prepares students to focus on their interest in a particular technology and hence excel in the career of their choice. The introduction of relevant interdisciplinary courses in the curriculum ensures the overall personality development of engineering graduates.
Diploma Engineering
Provides hands-on training and theoretical knowledge in various fields of engineering. This program prepares students for entry-level roles in the engineering industry and equips them with the necessary skills to design, develop and maintain engineering systems and products. Graduates are well-equipped to take on leadership roles in engineering projects and teams.
B. Tech.
Provides a comprehensive education in the field of engineering and technology. The program aims to equip students with the technical and analytical skills needed to excel in the field of engineering, as well as prepare them for leadership roles in industry and research.
M. Tech.
A postgraduate program that focuses on developing advanced technical skills and knowledge in various engineering fields. This program aims to prepare students for leadership roles in research, development, and innovation within their respective industries.
Ph. D
Provides an advanced level of education and research opportunities to students, enabling them to become experts in their chosen field of study. Graduates are equipped to take on leadership positions in academia, industry, and research institutions, driving innovation and technological advancements.
Emphasis on core engineering with strong laboratory and workshop components
Interdisciplinary approach for holistic learning
Project Based Learning & MoU with several Industries to learn the latest Technologies.
Emphasis on core engineering with strong laboratory and workshop components
Interdisciplinary approach for holistic learning
Project Based Learning & MoU with several Industries to learn the latest Technologies.
Structured classroom sessions

and

personal interaction

with faculty

Workshops, talks, and interactive sessions with

industry experts

Hands-on

project-based learning

in well-equipped laboratories

Real-life project participation for

practical education

Focus on teaching

latest technologies
The Internship and research projects provide an opportunity to students to build a healthy and positive relationship with the corporate world and pave the way for future placement.
Each student undergoes one industrial training and two projects, all credit based.
Two projects, six months in duration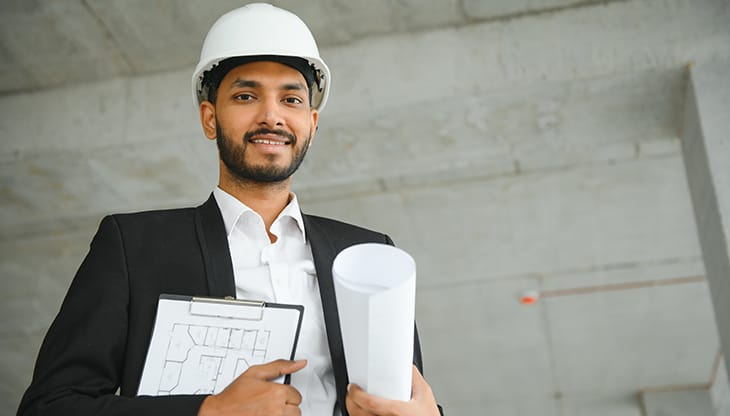 The Faculty of Engineering and Technology at Sigma University has a strong track record of providing excellent placement opportunities for its graduates.
The faculty has established relationships with leading companies in the industry, providing students with access to internships, job opportunities, and networking events. The faculty also offers career services and job placement assistance to its students. Graduates of the Faculty of Engineering and Technology have diverse career opportunities available to them in areas such as software development, electronics, civil engineering, mechanical engineering, and more.
The faculty's emphasis on practical, hands-on learning through laboratory work and projects ensures that graduates are well-prepared for the workforce and highly sought after by employers.
To know more on our Training & Placements process click here