Master of Social Work (MSW)
M.A. in Social Work (MSW) is a two year postgraduate course.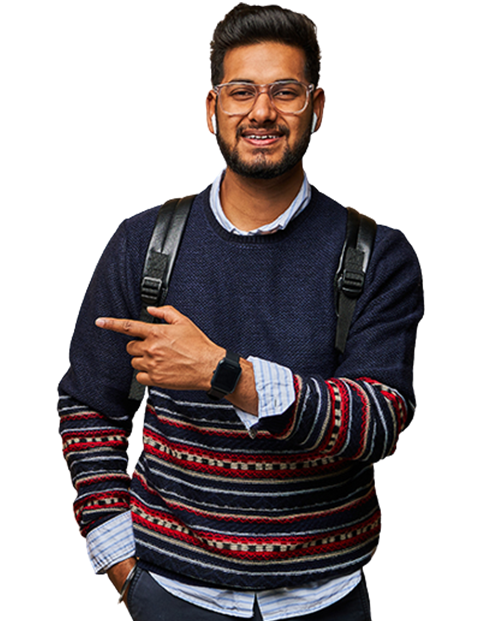 About the Master of Social Work Program
Combine your passion for social impact with expertise in human resources through our Master of Social Work with HR program. Developed by the Faculty of Social Work at Sigma University in Vadodara, this unique program equips you with a comprehensive understanding of social work principles and specialized knowledge in HR management. Gain practical skills in addressing social issues, managing human capital, and creating inclusive work environments. Prepare for diverse career opportunities in NGOs, government agencies, CSR departments, or HR roles across industries. Join us and make a positive impact on society while effectively managing human resources.
Career Prospects for MSW with HR Specialization Graduates
 1. Social Impact HR Manager: Graduates can become HR managers specializing in social impact, leading initiatives that promote employee well-being, diversity, and corporate social responsibility.
2. CSR Consultant: Graduates can work as consultants, advising organizations on effective implementation of corporate social responsibility strategies and programs, aligning HR practices with social initiatives.
3. Non-profit HR Coordinator: Graduates can join nonprofit organizations as HR coordinators, managing talent acquisition, employee engagement, and fostering a supportive work culture within the social sector.
4. Employee Relations Specialist: Graduates can pursue careers as employee relations specialists, mediating workplace conflicts, promoting positive employee relations, and ensuring compliance with labour laws and regulations.
5. Social Work Program Administrator: Graduates can work as program administrators in social work agencies, overseeing HR functions, managing staff, and implementing strategies to enhance program effectiveness.
6. Talent Acquisition Specialist: Graduates can specialize in talent acquisition, recruiting and selecting candidates who align with an organization's social mission and values, contributing to the growth of socially responsible organizations.
7. Diversity and Inclusion Officer: Graduates can become diversity and inclusion officers, developing and implementing strategies to foster an inclusive and diverse workforce, promoting equal opportunities and cultural sensitivity.
8. Social Policy Analyst: Graduates can pursue careers as social policy analysts, conducting research and analysing social issues, influencing HR policies, and advocating for equitable and fair practices within organizations and society.
9. HR Training and Development Manager: Graduates can work as HR training and development managers, designing and implementing programs that enhance employee skills and knowledge in social impact areas, fostering continuous learning and growth.
10. Organizational Development Consultant: Graduates can become organizational development consultants, assisting organizations in driving change, developing inclusive work cultures, and aligning HR practices with social impact goals.
As MSW with HR specialization graduates, you will possess a unique blend of social work and HR expertise, making you well-equipped to lead socially responsible HR initiatives and create positive change within organizations and communities.
Composition

Name

Sigma University & UGC, New Delhi

Eligibility for Admission

Passed bachelor's degree of minimum 10+2+3 or 10+2+4 in case of Technology/Engineering branches or its equivalent in any discipline as a regular student from recognized university. Obtained at least 50% marks (45% marks in case of candidates belonging to reserved category) in the qualifying examination.

Usually from May to October every year.

Visit: https://admissions23.sigmauniversity.ac.in/
Call: +91 7567176000

Faculty of Social Work, Sigma University Vadodara.
Campus Life and Extracurricular Activities
Supportive Learning Environment
Interdisciplinary approach for holistic learning
State-of-the-Art Facilities
Visit www.sigmauniversity.ac.in or you may visit the Admission Office at Sigma University, Vadodara.
Admission in all the programs of MSW is done by Sigma University, Based on Merit.