B.Tech in Chemical Engineering
Bachelor of Technology (BTech) Chemical Engineering is a four-year undergraduate degree
About the B.Tech in Chemical Engineering Program
The Faculty of Engineering & Technology at Sigma University provides a Bachelor of Technology (B.Tech) program in Chemical Engineering. This undergraduate degree program offers a comprehensive curriculum that aims to provide students with a thorough understanding of the principles and practical applications of chemical processes and technologies.
Over the course of four years, students establish a strong foundation in essential subjects such as mathematics, physics, chemistry, and engineering principles. The curriculum covers a wide range of topics to ensure a holistic education. Students delve into various areas including chemical reaction engineering, process dynamics and control, thermodynamics, fluid mechanics, heat transfer, mass transfer, process equipment design, chemical process simulation, and separation processes. They also gain insights into process safety, environmental engineering, and sustainable practices within the chemical engineering field. Emphasizing the development of critical analytical, problem-solving, and technical skills, the program incorporates hands-on laboratory work, practical projects, and industrial training. This enables students to gain practical experience and apply their theoretical knowledge to real-world scenarios. They learn to design and optimize chemical processes, effectively analyze data, and make informed decisions in accordance with industry standards and requirements.
Additionally, the B.Tech in Chemical Engineering program places importance on nurturing non-technical skills. Through collaborative group projects, engaging presentations, and enlightening seminars, students enhance their communication abilities, teamwork capabilities, and leadership qualities. These experiences prepare them to excel in multidisciplinary teams, effectively convey complex ideas, and adapt to the dynamic nature of the industry. Overall, the B.Tech in Chemical Engineering program at Sigma University offers a comprehensive and well-rounded education. It equips students with the necessary knowledge, practical skills, and personal attributes to embark on a successful career in the dynamic and ever-evolving field of chemical engineering.
Gujarat, recognized as the central hub of the chemical industry, accommodates a wide range of sectors, including pharmaceuticals, manufacturing, energy, and refineries. The Sigma group has established several Memorandums of Understanding (MoUs) to enhance training and placement opportunities. Particularly, the city of Vadodara is renowned for its diverse industrial setups.
A degree in chemical engineering opens up numerous career prospects for graduates. With a solid foundation in the principles and practical applications of chemical processes, individuals can explore various industries and sectors. For instance, graduates can work in manufacturing industries like petrochemicals, pharmaceuticals, food processing, and consumer goods, where they may contribute to process optimization, quality control, production planning, and research and development.
The energy sector also offers significant roles for chemical engineers, involving projects related to renewable energy, oil and gas production, and power generation. Responsibilities may include designing energy-efficient processes, ensuring environmental compliance, and promoting sustainability. Graduates can also contribute to environmental engineering firms, government agencies, or waste management companies, focusing on pollution prevention, waste treatment, and environmental impact assessment. Sales and technical support roles are available as well, providing opportunities to assist companies in the supply of chemical products, equipment, or services. Research and development positions allow graduates to contribute to the advancement of chemical engineering by developing new processes, materials, and technologies.
Alternatively, graduates can venture into entrepreneurship, with Sigma University providing resources to support innovative product development, specialized consulting services, or establishment of manufacturing facilities. These career prospects exemplify the diverse opportunities that await chemical engineering graduates, allowing them to apply their skills and knowledge in various industries, making a positive impact on society through technological advancements and sustainable practices.
Composition

Name

AICTE, New Delhi & UGC, New Delhi

Eligibility for Admission

• Candidate shall have passed Higher Secondary Examination (Grade 12) or equivalent stage of education
• Diploma Engineering holder will be eligible for admission in Semester-III of B.Tech Program will be considered as D2D admission

As per the directives of Admission Committee. Usually from May to October every year.

Visit: https://admissions23.sigmauniversity.ac.in/
Call: +91 7567176000

Faculty of Engineering & Technology (Sigma Institute of Engineering), Sigma University Vadodara.

₹ 66000 (With Scholarship from the University the fee is ₹ 60000)
₹ 60000 for D2D
Campus Life and Extracurricular Activities
Supportive Learning Environment
Interdisciplinary approach for holistic learning
State-of-the-Art Facilities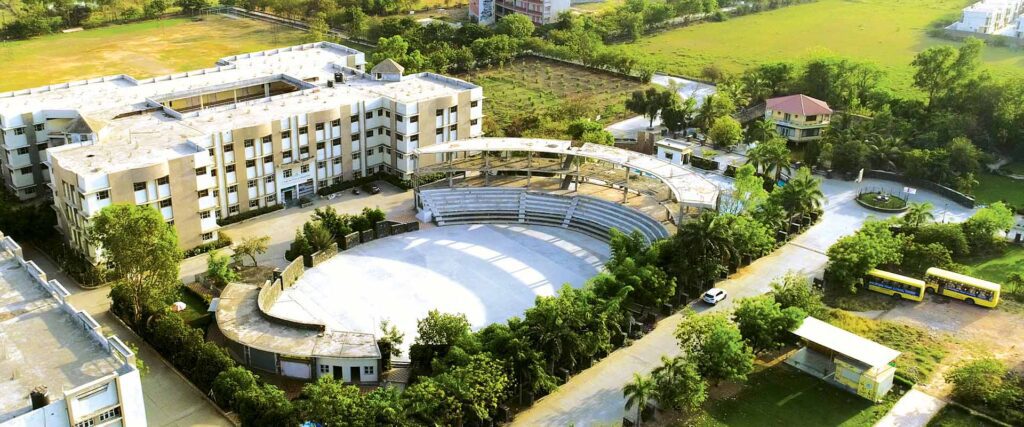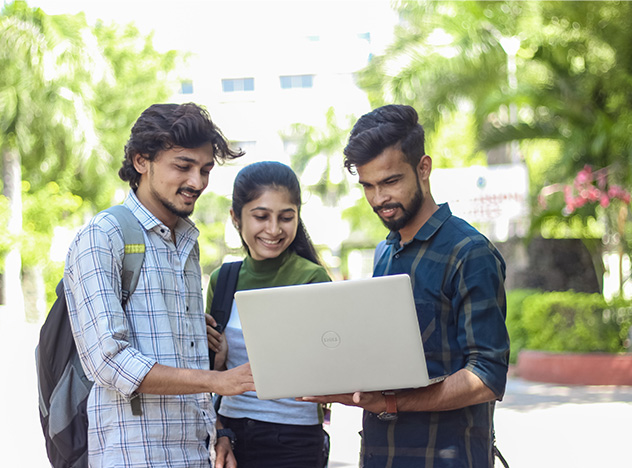 Visit www.sigmauniversity.ac.in or you may visit the Admission Office at Sigma University, Vadodara.
OR
To secure admission for the B.Tech program at Sigma University, Vadodara through the Admission Committee for Professional Courses (ACPC) in the state of Gujarat, please follow the given process:
ACPC Registration: Visit the official website of ACPC (https://gujacpc.admissions.nic.in/) and register yourself as a candidate. Fill in the required details accurately and submit the registration form.
Choice Filling: After successful registration, you will be provided with login credentials. Log in to the ACPC portal and fill in your preferred choices of diploma courses and colleges, with Sigma University as your desired institution.
Document Verification: Once the choice filling period is over, ACPDC will announce a schedule for document verification. Visit the designated help centres with the necessary documents, including your educational certificates, ID proof, and category certificate (if applicable).
Merit List and Seat Allotment: ACPC will release a merit list based on your choices and the availability of seats. If you are selected, you will be allotted a seat at Sigma University, or any other preferred institute based on your rank and availability.
Fee Payment and Confirmation: Upon seat allotment, you need to pay the requisite admission fee to confirm your seat at Sigma University. Follow the instructions provided by ACPC for fee payment and complete the process within the specified time frame.
Reporting to the Institute: After fee payment, report to Sigma University as per the schedule provided by ACPC. Carry all the necessary documents, including the admission fee receipt, for verification and completing the admission formalities.
It is important to note that the admission process may vary slightly from year to year. Therefore, it is advisable to regularly check the official ACPC website and Sigma University's admission portal for updates and specific instructions related to the current admission cycle.