B.Tech in Civil Engineering
B.Tech Civil Engineering is a 4 year undergraduate engineering degree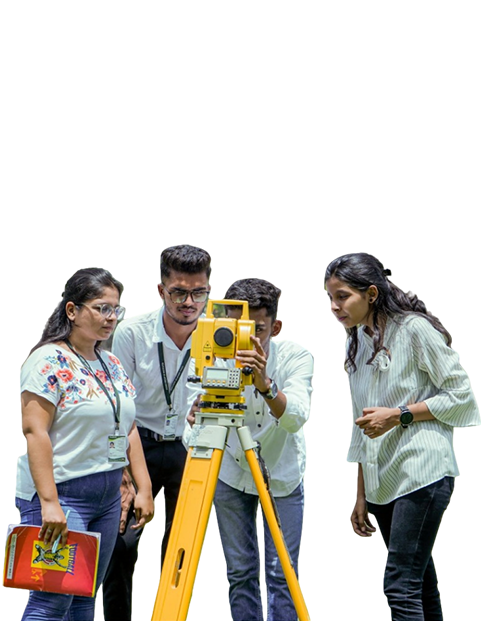 About the B.Tech in Civil Engineering Program
A civil engineering course is an educational program that prepares individuals for a career in the field of civil engineering. It provides students with a comprehensive understanding of the principles and practices involved in the design, construction, and maintenance of infrastructure and the built environment. The course focuses on developing problem-solving abilities, critical thinking skills, and effective communication, which are essential for success in the field. Graduates of civil engineering courses can pursue careers in various sectors, including consulting firms, government agencies, construction companies, and research organizations.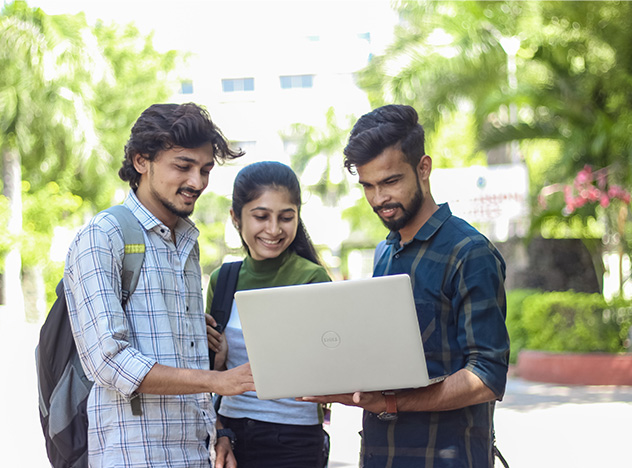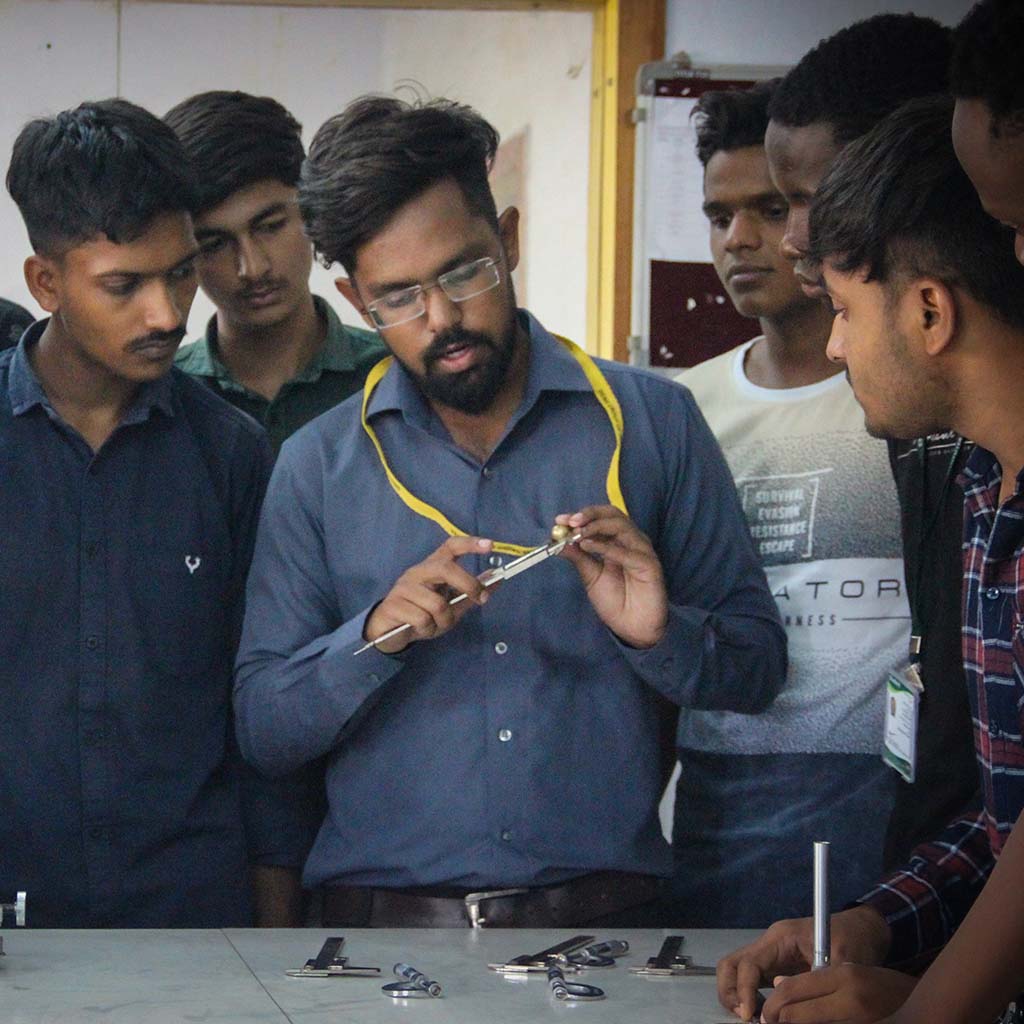 Graduates in civil engineering, secure a great number of positions and have a multitude of job opportunities. Some of the most common jobs for civil engineers are mentioned in the table below.
Construction Engineer/Manager: Graduates can work in construction companies and oversee the planning, coordination, and execution of construction projects, ensuring they are completed within budget and on schedule.
Structural Engineer: These professionals design and analyse the structural integrity of buildings, bridges, and other infrastructure projects. They work on ensuring the safety and stability of structures.
Geotechnical Engineer: Geotechnical engineers specialize in assessing soil and rock conditions to determine their suitability for construction projects. They analyse soil mechanics, slope stability, and foundation design.
Transportation Engineer: Transportation engineers are involved in the planning, design, and maintenance of transportation systems, including roads, highways, railways, and airports. They focus on optimizing traffic flow and improving transportation efficiency.
Water Resources Engineer: These engineers work on projects related to water supply, flood control, and wastewater management. They design and manage water infrastructure systems such as dams, reservoirs, and sewage treatment plants.
Environmental Engineer: With a focus on sustainability, environmental engineers develop solutions to environmental challenges related to construction and infrastructure projects. They work on waste management, pollution control, and environmental impact assessments.
Project Manager: Graduates can pursue careers as project managers, overseeing the planning, execution, and delivery of civil engineering projects. They coordinate resources, manage budgets, and ensure project objectives are met.
Research and Academia: Graduates can pursue advanced degrees and engage in research or teaching positions in universities and research institutions.
These are just a few examples, and civil engineering graduates can find opportunities in various industries such as consulting firms, government agencies, architectural firms, and infrastructure development companies.
Composition

Name

AICTE, New Delhi & UGC, New Delhi

Eligibility for Admission

• Candidate shall have passed Higher Secondary Examination (Grade 12) or equivalent stage of education
• Diploma Engineering holder will be eligible for admission in Semester-III of B.Tech Program will be considered as D2D admission

As per the directives of Admission Committee. Usually from May to October every year.

Visit: https://admissions23.sigmauniversity.ac.in/
Call: +91 7567176000

Faculty of Engineering & Technology (Sigma Institute of Engineering), Sigma University Vadodara.

₹ 66000 (With Scholarship from the University the fee is ₹ 60000)
₹ 60000 for D2D
Campus Life and Extracurricular Activities
Supportive Learning Environment
Interdisciplinary approach for holistic learning
State-of-the-Art Facilities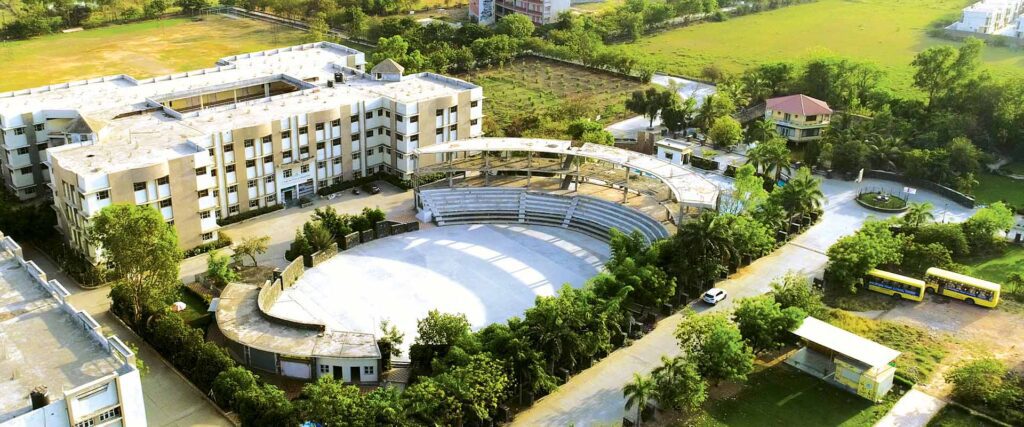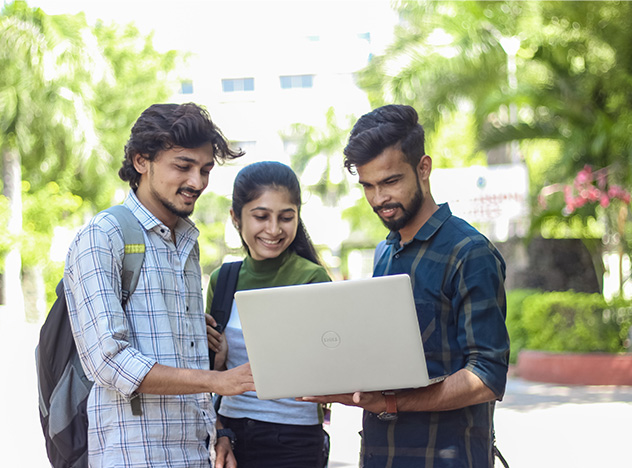 Visit www.sigmauniversity.ac.in or you may visit the Admission Office at Sigma University, Vadodara.
OR
To secure admission for the B.Tech program at Sigma University, Vadodara through the Admission Committee for Professional Courses (ACPC) in the state of Gujarat, please follow the given process:
ACPC Registration: Visit the official website of ACPC (https://gujacpc.admissions.nic.in/) and register yourself as a candidate. Fill in the required details accurately and submit the registration form.
Choice Filling: After successful registration, you will be provided with login credentials. Log in to the ACPC portal and fill in your preferred choices of diploma courses and colleges, with Sigma University as your desired institution.
Document Verification: Once the choice filling period is over, ACPC will announce a schedule for document verification. Visit the designated help centres with the necessary documents, including your educational certificates, ID proof, and category certificate (if applicable).
Merit List and Seat Allotment: ACPC will release a merit list based on your choices and the availability of seats. If you are selected, you will be allotted a seat at Sigma University, or any other preferred institute based on your rank and availability.
Fee Payment and Confirmation: Upon seat allotment, you need to pay the requisite admission fee to confirm your seat at Sigma University. Follow the instructions provided by ACPC for fee payment and complete the process within the specified time frame.
Reporting to the Institute: After fee payment, report to Sigma University as per the schedule provided by ACPC. Carry all the necessary documents, including the admission fee receipt, for verification and completing the admission formalities.
It is important to note that the admission process may vary slightly from year to year. Therefore, it is advisable to regularly check the official ACPC website and Sigma University's admission portal for updates and specific instructions related to the current admission cycle.