B.Tech in Computer Engineering
B.Tech in Computer Engineering is a 4-year undergraduate level academic program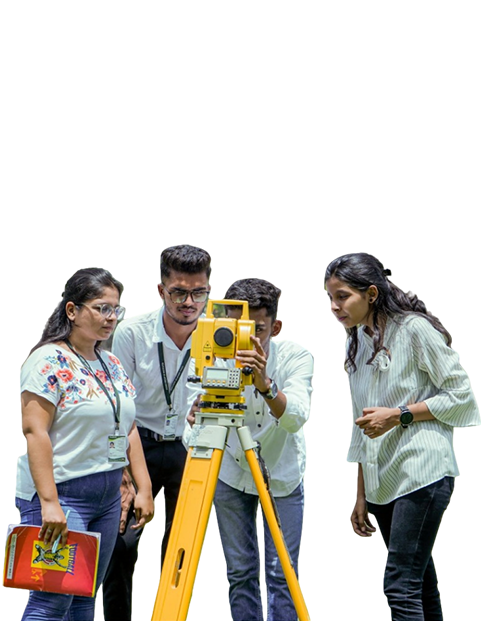 About the B.Tech in Computer Engineering Program
B.Tech (Bachelor of Technology) in Computer Engineering is an undergraduate degree program that focuses on the study of computer systems and their application in various fields. It is a popular course among students who have a keen interest in computer science, programming, and technology.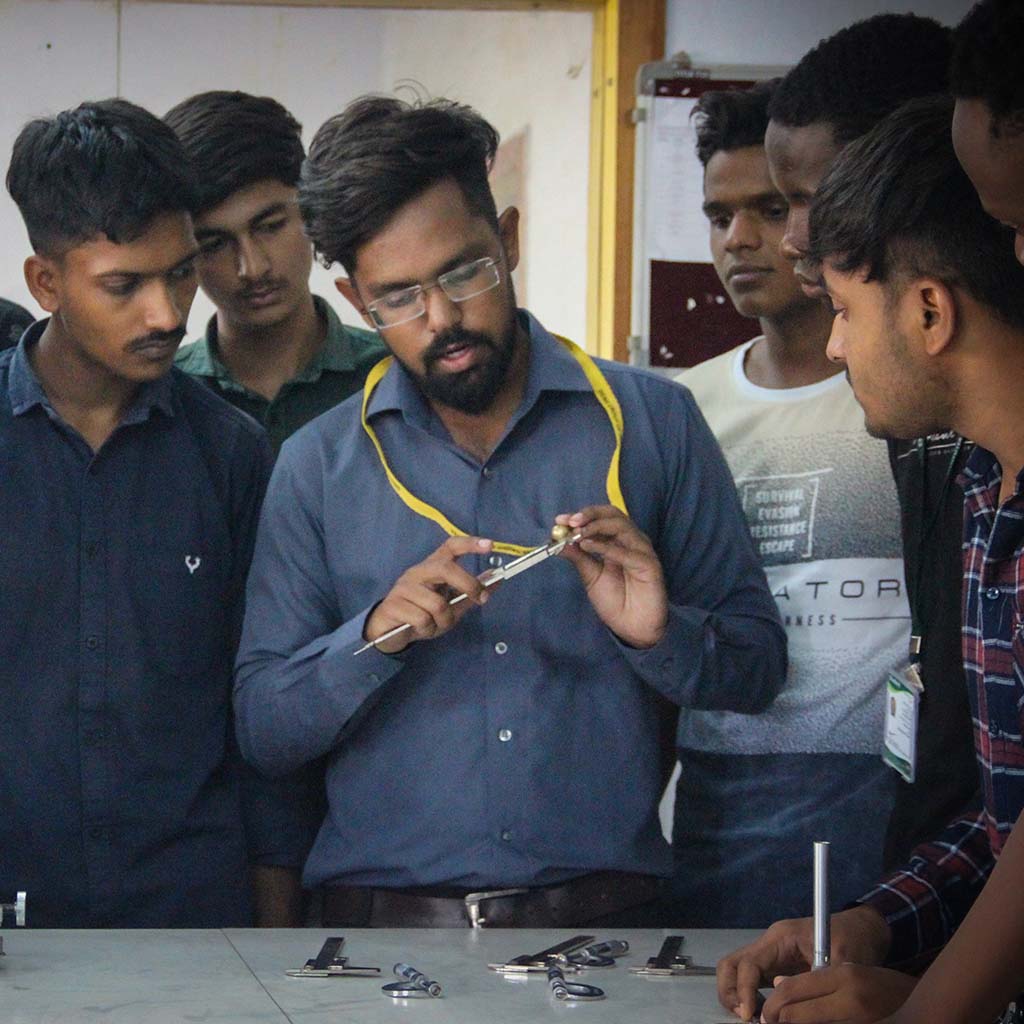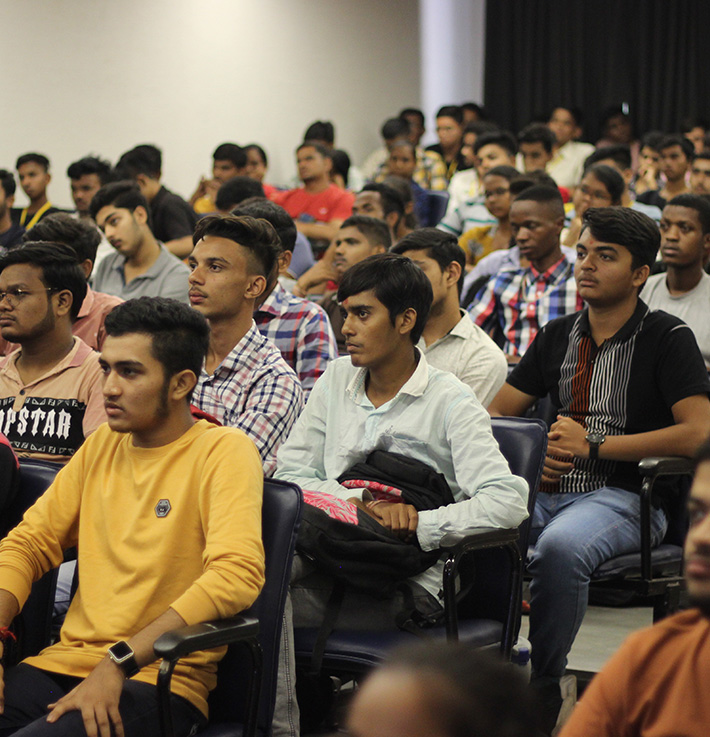 Graduates in Computer Engineering offers a range of career prospects in the field of computer engineering and related industries. Here are some common career paths that graduates can pursue.
1) Computer Engineer: Graduates can work as computer engineers who are responsible for designing, developing, and testing computer systems and hardware components. They work on tasks such as system integration, hardware design, troubleshooting, and ensuring the proper functioning of computer systems.
2) Software Developer/Programmer: With a strong foundation in programming and software development gained through the diploma program, graduates can pursue careers as software developers or programmers. They develop applications, software solutions, and programming codes using various programming languages to meet specific requirements.
3) Network Administrator: The diploma program often covers topics related to computer networks and network administration. Graduates can work as network administrators responsible for managing and maintaining computer networks, configuring network devices, ensuring network security, and troubleshooting network issues.
4) System Analyst: System analysts analyze an organization's computer systems, identify areas for improvement, and propose solutions to enhance system efficiency and functionality. They work closely with stakeholders to understand their requirements and translate them into technical specifications.
5) Technical Support Specialist: Graduates can work as technical support specialists, providing assistance and troubleshooting services to users facing computer hardware or software issues. They diagnose and resolve technical problems, provide guidance, and ensure smooth operation of computer systems.
6) Database Administrator: With knowledge of database management systems gained through the diploma program, graduates can pursue careers as database administrators. They are responsible for managing and maintaining databases, ensuring data security, optimizing database performance, and implementing data backup and recovery strategies.
7) Embedded Systems Engineer: The diploma program may include courses on embedded systems, which are computer systems designed for specific applications. Graduates can work as embedded systems engineers, developing and programming embedded systems used in various devices such as smartphones, automobiles, medical equipment, and more.
8) IT Project Coordinator: Graduates can take on roles as IT project coordinators, assisting in the planning, execution, and management of IT projects. They coordinate project activities, communicate with team members, and ensure projects are delivered on time and within budget.
These are just a few examples of the career paths available to graduates with a B.Tech. in Computer Engineering. The demand for computer engineering professionals is high across industries, including IT services, telecommunications, software development, electronics, manufacturing, and more.
These are just a few examples of the career paths available to B.Tech Computer Engineering graduates. The field is dynamic and constantly evolving, offering a wide range of opportunities for professionals to specialize and advance their careers.
Composition

Name

AICTE, New Delhi & UGC, New Delhi

Eligibility for Admission

• Candidate shall have passed Higher Secondary Examination (Grade 12) or equivalent stage of education
• Diploma Engineering holder will be eligible for admission in Semester-III of B.Tech Program will be considered as D2D admission

As per the directives of Admission Committee. Usually from May to October every year.

Visit: https://admissions23.sigmauniversity.ac.in/
Call: +91 7567176000

Faculty of Engineering & Technology (Sigma Institute of Engineering), Sigma University Vadodara.

₹ 66000 (With Scholarship from the University the fee is ₹ 60000)
₹ 60000 for D2D
Campus Life and Extracurricular Activities
Supportive Learning Environment
Interdisciplinary approach for holistic learning
State-of-the-Art Facilities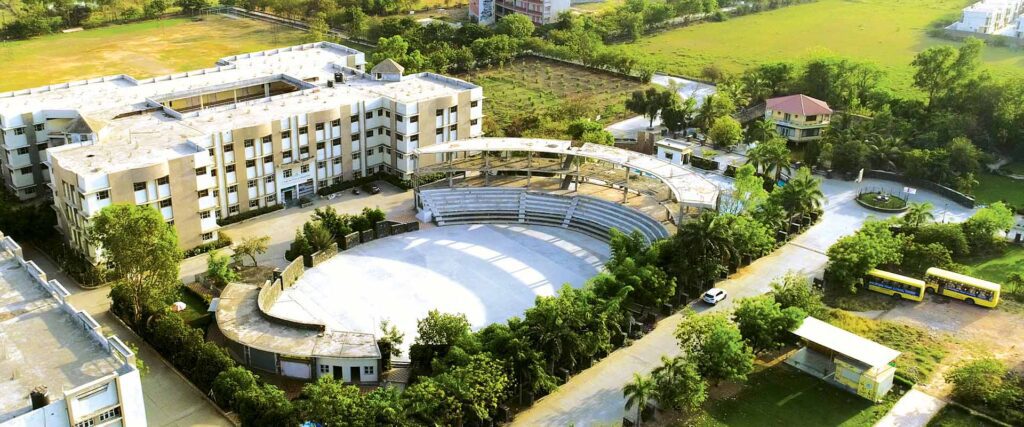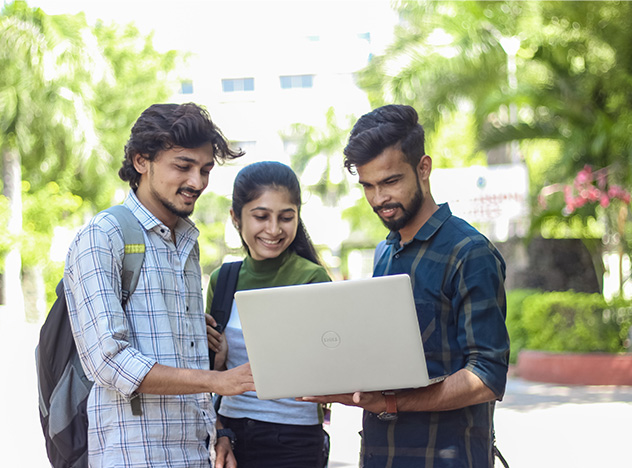 Visit www.sigmauniversity.ac.in or you may visit the Admission Office at Sigma University, Vadodara.
OR
To secure admission for the B.Tech. in Engineering program at Sigma University, Vadodara through the Admission Committee for Professional Courses (ACPC) in the state of Gujarat, please follow the given process:
ACPC Registration: Visit the official website of ACPC (https://gujacpc.admissions.nic.in/) and register yourself as a candidate. Fill in the required details accurately and submit the registration form.
Choice Filling: After successful registration, you will be provided with login credentials. Log in to the ACPC portal and fill in your preferred choices of diploma courses and colleges, with Sigma University as your desired institution.
Document Verification: Once the choice filling period is over, ACPC will announce a schedule for document verification. Visit the designated help centres with the necessary documents, including your educational certificates, ID proof, and category certificate (if applicable).
Merit List and Seat Allotment: ACPC will release a merit list based on your choices and the availability of seats. If you are selected, you will be allotted a seat at Sigma University, or any other preferred institute based on your rank and availability.
Fee Payment and Confirmation: Upon seat allotment, you need to pay the requisite admission fee to confirm your seat at Sigma University. Follow the instructions provided by ACPC for fee payment and complete the process within the specified time frame.
Reporting to the Institute: After fee payment, report to Sigma University as per the schedule provided by ACPC. Carry all the necessary documents, including the admission fee receipt, for verification and completing the admission formalities.
It is important to note that the admission process may vary slightly from year to year. Therefore, it is advisable to regularly check the official ACPC website and Sigma University's admission portal for updates and specific instructions related to the current admission cycle.