B.Tech in Information Technology
A B.Tech IT (Information Technology) is a 4-year Under Graduate (UG) engineering course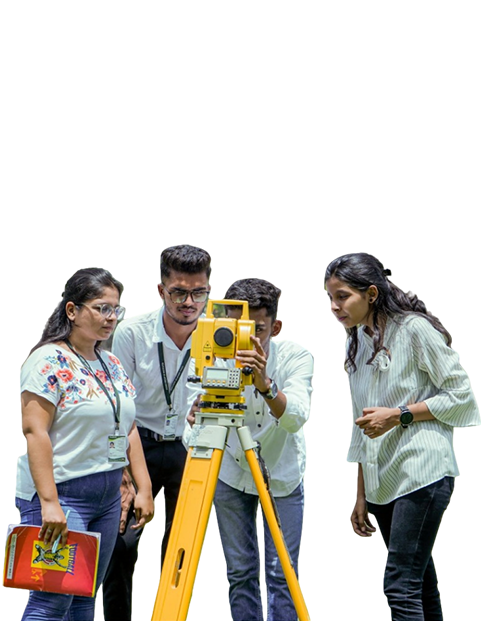 About the B.Tech in Information Technology Program
B.Tech is an undergraduate program that enriches students with comprehensive knowledge of the technical aspects of Information Technology. It makes them aware of the various disciplines in IT and equips them with the skills needed to pursue careers in the IT industry. The program provides a solid foundation for further studies and enhances career prospects by delving deep into specific IT domains.
B.Tech in Information Technology provides various career options in the rapidly evolving IT field. They can find opportunities in industries that rely on IT solutions. Some of the career options include Software Developer, Data Scientist, Data Analyst, Project Manager, Database Administrator, System analyst, Network Administrator, cloud Solutions Architect, and IT educator to name a few. Continuous self-learning is an important trait for graduates in the IT field. As the graduates' gain experience, they are provided opportunities for growth, specialization, and leadership roles. B.Tech graduates can also get into entrepreneurship or start IT consultancy firms.  Being updated with the latest technologies and acquiring certifications will enhance the career prospects of B.Tech IT graduates
Composition

Name

AICTE, New Delhi & UGC, New Delhi

Eligibility for Admission

The student seeking admission in the 1st Year of B. Tech. Program leading to get a Bachelor of Technology (B. Tech) shall have passed the Senior Secondary School Certificate Exam or Higher Secondary (Grade 12) Exam obtained after successful completion of Grade 12 or equivalent stage of education from time to time.
The student holding Diploma in Engineering from any State Technical Examination Board or Recognized University or any Recognized Examinations – considered equivalent by the SIGMA UNIVERSITY, will be eligible for admission in Semester-III of B. Tech. Program

As per the directives of Admission Committee. Usually from May to October every year.

Visit: https://admissions23.sigmauniversity.ac.in/
Call: +91 7567176000

Sigma Institute of Engineering, Sigma University Vadodara.

₹ 66000 (With Scholarship from the University the fee is ₹ 60000)
₹ 60000 for D2D
Campus Life and Extracurricular Activities
Supportive Learning Environment
Interdisciplinary approach for holistic learning
State-of-the-Art Facilities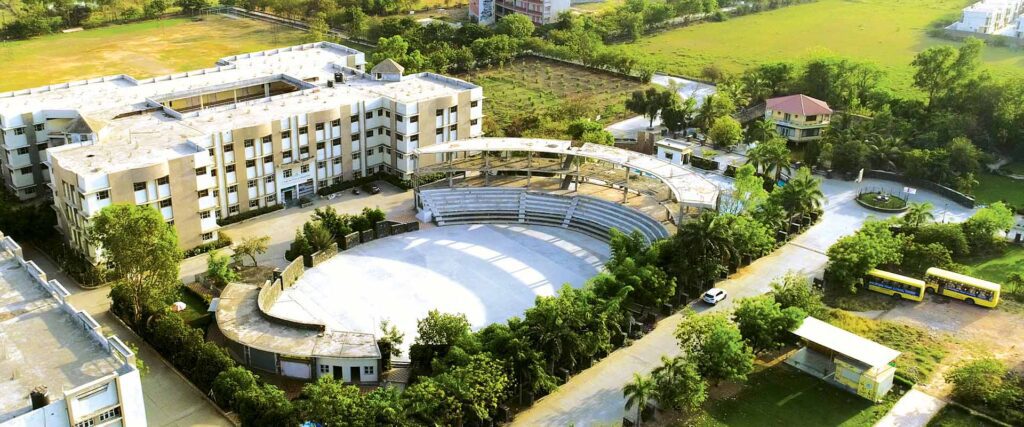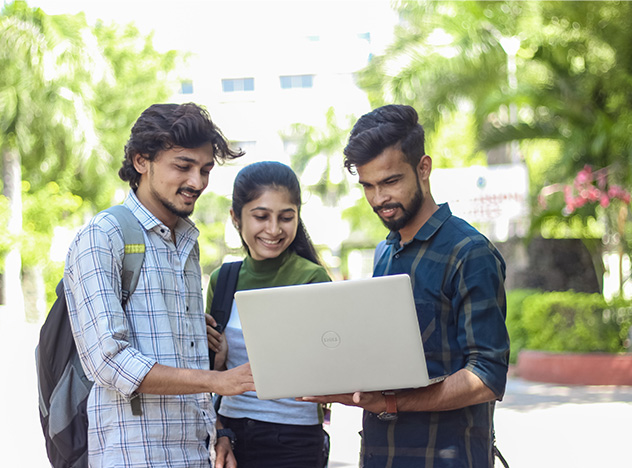 Visit www.sigmauniversity.ac.in or you may visit the Admission Office at Sigma University, Vadodara.
OR
To secure admission for the Diploma in Engineering program at Sigma University, Vadodara through the Admission Committee for Professional Courses (ACPC) in the state of Gujarat, please follow the given process:
ACPC Registration: Visit the official website of ACPC (https://gujacpc.admissions.nic.in/) and register yourself as a candidate. Fill in the required details accurately and submit the registration form.
Choice Filling: After successful registration, you will be provided with login credentials. Log in to the ACPC portal and fill in your preferred choices of diploma courses and colleges, with Sigma University as your desired institution.
Document Verification: Once the choice filling period is over, ACPC will announce a schedule for document verification. Visit the designated help centres with the necessary documents, including your educational certificates, ID proof, and category certificate (if applicable).
Merit List and Seat Allotment: ACPC will release a merit list based on your choices and the availability of seats. If you are selected, you will be allotted a seat at Sigma University, or any other preferred institute based on your rank and availability.
Fee Payment and Confirmation: Upon seat allotment, you need to pay the requisite admission fee to confirm your seat at Sigma University. Follow the instructions provided by ACPC for fee payment and complete the process within the specified time frame.
Reporting to the Institute: After fee payment, report to Sigma University as per the schedule provided by ACPC. Carry all the necessary documents, including the admission fee receipt, for verification and completing the admission formalities.
It is important to note that the admission process may vary slightly from year to year. Therefore, it is advisable to regularly check the official ACPC website and Sigma University's admission portal for updates and specific instructions related to the current admission cycle.