Bachelor of Design (B. Design)
Bachelor of Design (B. Des.) is an undergraduate design degree for 4 years
About the Bachelor of Design Program
The course provided aims to equip students with comprehensive knowledge and skills in design expertise. By blending intellectual and creative abilities, students gain a deep understanding of real-life situations and effectively utilize design fundamentals to benefit society and the industry. The curriculum focuses on specialized fields such as fashion design and Animation, Gaming, and VFX, enabling students to conduct research and create captivating designs that align with client requirements.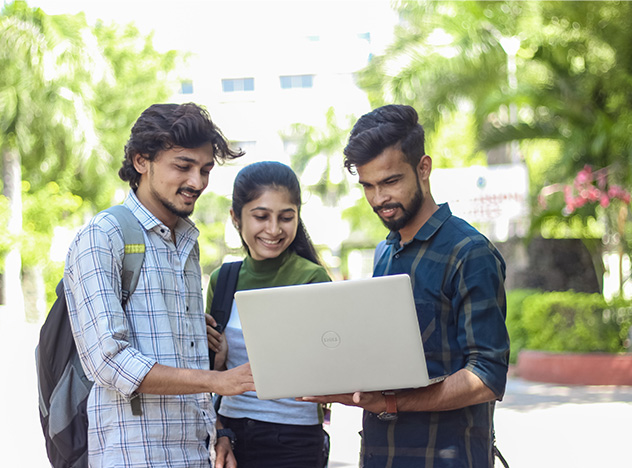 Career Prospects for B. Design (Fashion)
1. Fashion Designer: Graduates can work as fashion designers, creating unique and trendy clothing designs for apparel brands, fashion houses, or as independent designers.
2. Fashion Illustrator: They can work as fashion illustrators, using their artistic skills to visually represent fashion designs in magazines, advertisements, and digital media.
3. Fashion Stylist: Graduates can pursue careers as fashion stylists, curating outfits and accessories for fashion shoots, runway shows, or personal clients.
4. Fashion Merchandiser: They can work as fashion merchandisers, responsible for selecting and managing the inventory of fashion products for retail stores or e-commerce platforms.
5. Costume Designer: Graduates can work in the film, television, or theatre industry, creating costumes that bring characters to life and enhance storytelling.
Career Prospects for B. Design (Animation, VFX, and Gaming)
1. Animator: Graduates can work as animators, creating captivating animations for films, TV shows, video games, and digital advertisements.
2. Visual Effects Artist: They can pursue careers as VFX artists, using their skills to add realistic and stunning visual effects to films, TV shows, and video games.
3. Game Designer: Graduates can work as game designers, conceptualizing and designing gameplay mechanics, levels, characters, and overall game experiences.
4. Game Developer: They can work as game developers, implementing and coding the designs to bring interactive games to life.
5. 3D Modeler: Graduates can work as 3D modelers, creating detailed and realistic 3D models of characters, objects, and environments for films, TV shows, and video games.
6. Motion Graphics Artist: They can work as motion graphics artists, creating visually engaging and dynamic graphics for videos, commercials, and digital media.
7. Virtual Reality (VR) or Augmented Reality (AR) Designer: Graduates can explore opportunities in designing immersive experiences using VR or AR technologies for various industries, including gaming, education, and marketing.
Career Prospects for B. Design in User Experience (UX)
1. UX Designer: Graduates can work as UX designers, creating user-friendly digital experiences for websites, apps, and software interfaces.
2. Interaction Designer: They can specialize in designing interactive elements to optimize user engagement and satisfaction.
3. User Researcher: Graduates can pursue careers in user research, gathering insights to inform UX design decisions.
4. Information Architect: They can organize and structure content for intuitive navigation and information retrieval.
5. UI Designer: Graduates can focus on visual design and aesthetics, enhancing the overall user experience.
6. Usability Analyst: They can evaluate and improve the effectiveness of digital products through usability testing and user feedback.
7. UX Consultant: Graduates can provide expertise and strategic recommendations to enhance the user experience for organizations.
8. UX Manager: They can lead UX teams, overseeing projects and ensuring the delivery of exceptional user experiences.
9. Product Designer: Graduates can collaborate with cross-functional teams to design cohesive product experiences.
10. Entrepreneurship: Graduates have the option to start their own UX design firms or consultancies.
All programs offer diverse career paths, allowing graduates to showcase their creative skills and contribute to the rapidly evolving fields of fashion and animation, VFX, and gaming. The B. Design in User Experience (UX) program opens up diverse career opportunities in the field of UX design, where graduates can create impactful digital experiences that meet user needs and drive business success.
Composition

Name

Sigma University & UGC, New Delhi

Eligibility for Admission

Passed 10+2 examination Obtained at least 45% marks (40% in case of candidates belonging to reserved category) in the qualifying Examination.
OR
Passed D.Voc. Stream in the same or allied sector.

Usually from May to October every year.

Visit: https://admissions23.sigmauniversity.ac.in/
Call: +91 7567176000

Faculty of Design, Sigma University Vadodara.

Fashion Design (240), Animation, VFX & Gaming (240) & User Experience -UX (60)

₹ 500000 (With Scholarship from the University the fee is ₹ 125000 for Fashion Design & AFG and ₹120000 for UX)
Campus Life and Extracurricular Activities
Supportive Learning Environment
Interdisciplinary approach for holistic learning
State-of-the-Art Facilities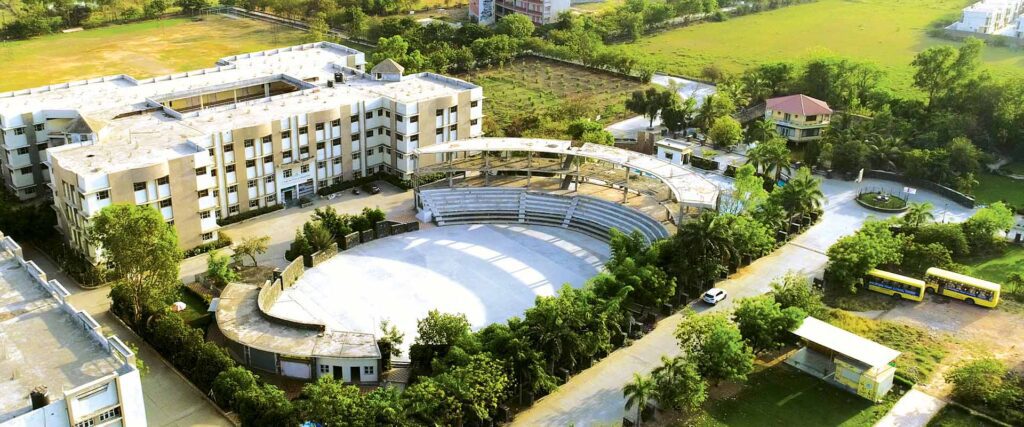 Visit www.sigmauniversity.ac.in or you may visit the Admission Office at Sigma University, Vadodara.
Admission in all the programs of B. Design is done by Sigma University, Based on Merit.