Diploma in Aviation & Hospitality Management (DAHM)
Diploma in Aviation and Hospitality and Management is a 1-year full-time course
Step into the captivating realm of Basic Air Hostess & Airport Management! We stand as your trusted guide, offering a comprehensive and fundamental education in the thrilling and ever-evolving domains of Air Hostess & Airport Management. Our unwavering mission is to empower individuals with the wisdom and abilities required to thrive in the aviation and hospitality sphere. Our commitment revolves around delivering top-tier training and education that equips our students with a robust foundation to set forth on prosperous journeys as air hostesses, flight attendants, and airport professionals.
Here at Sigma University, our emphasis transcends the mere curriculum, extending to the cultivation of your interpersonal and professional prowess. Embark on this remarkable journey with us today, taking that first confident stride towards a gratifying and enriching career in the world of hospitality.
A career in air hostess and airport management offers a wide range of exciting opportunities for individuals who are passionate about the aviation industry and providing exceptional customer service.
In this field, there are various career prospects that can be pursued, each with its own unique set of responsibilities and requirements.
Here are some of the career prospects in the field of Air Hostess & Airport Management :
Flight Attendant (Air Hostess/Steward)
Cabin Crew Trainer
Airline Customer Service Agent
Ground Services Supervisor
Airport Manager
Airport Security Officer
Airline Operations Coordinator
Airport Retail and Duty-Free Management
Airline Sales and Marketing Specialist
Airport Facilities Manager
Aviation Safety Inspector
Flight Dispatcher
Composition

Name

UGC, New Delhi and Sigma University, Vadodara

Eligibility for Admission

Candidate shall have passed SSC examination.

Usually from May to October every year.

Visit: https://admissions23.sigmauniversity.ac.in/
Call: +91 8128244292

Faculty of Hospitality & Tourism, Sigma University Vadodara.
Campus Life and Extracurricular Activities
Supportive Learning Environment
Interdisciplinary approach for holistic learning
State-of-the-Art Facilities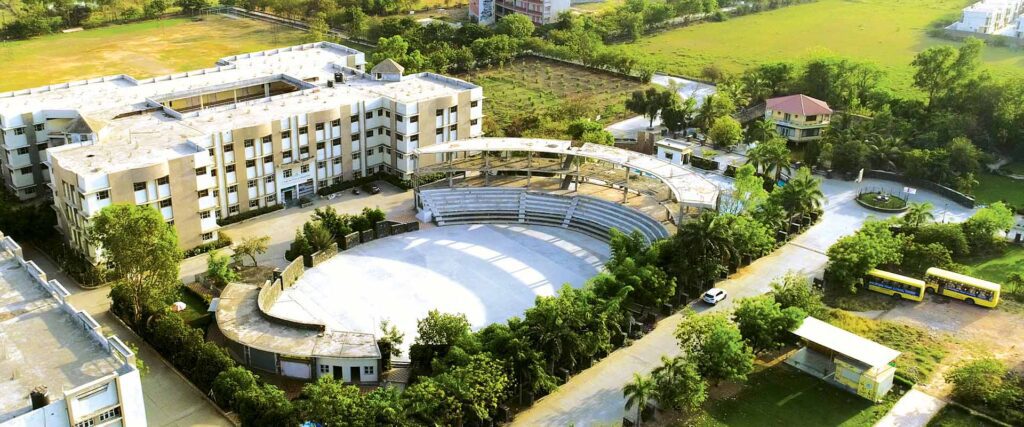 Visit www.sigmauniversity.ac.in or you may visit the Admission Office at Sigma University, Vadodara.
Admission in all programs of Hospitality & Tourism is done by Sigma University Based on Merit